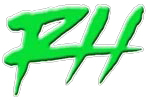 The Rev Hard turbo kit has been on leading edge of high quality, performance and innovation. Since 1992 Rev Hard has specialized in the Honda turbo kit, developing the market's first bolt on Honda turbo kit. Focused on quality and performance, no other turbo kit on the market will out perform the Rev Hard Turbo kit dollar per dollar. From street enthusiast to full drag race vehicles, Rev Hard has a wide variety of turbo kits to suit your needs. Rev Hard currently has a range of turbo kits like the EP3 2002+ SI Honda Civic Turbo kit , Honda S2000 turbo kit, Acura Integra turbo kit, and many others.

Stage 2 Rev Hard Kit
The Rev Hard turbo kit is designed for street reliability and every day use while very capable for track use. Horsepower gains are usually in the 120hp range and gains for torque are about 285 ft/lbs. This kit can be used with stock injectors for a 7psi level of boost. Kit includes…
- Rev Hard Cast Iron Manifold
- Rev Hard T3/T04E Hybrid Turbo(eff. to 450hp)
- Rev Hard Intercooler (27" x 6.5" x 3")
- 35mm External Wastegate(7psi)
- Blow-Off Valve
- 2.25" Aluminized Mandrel Bent Piping
- 2.5" Downpipe
- High volume fuel pump
- Boost dependant fuel regulator
- Check Valves
- Silicone Couplers and Clamps
- Silicone vacuum line
- High pressure fuel line
- Steel braided -3 Oil feed line
- Oil Return Line
- Necessary Vacuum Lines
- Necessary Vacuum Tee's -- Necessary bolts and fasteners
Stage 3 Rev Hard kit-
The Rev Hard hypo turbo kit is designed for track use only. The Stage 3 Hypo Turbo Kit is made to produce power. Many 9 second Honda drag racers have used the Rev Hard Hypo turbo kit to achieve their goals. Horsepower gains are usually in the 550+hp range and gains for torque are about 395 ft/lbs. The hypo kit must be used with an aftermarket engine management system. Kit includes…
- Rev Hard Custom Tubular Manifold
- Rev Hard Premium Hypo Turbo(550+hp)
- Rev Hard Intercooler (29" x 10" x 3.5")
- 40mm External Racegate (9-12psi)
- Blow-Off Valve
- 2.5" Aluminum Charge Pipe
- 2.25" Aluminized Mandrel Bent Piping
- Downpipe
- 500+ hp High volume fuel pump
- 1:1 Boost dependant fuel regulator
- Silicone Couplers and Clamps
- Silicone vacuum line
- Steel braided -3 Oil feed line
- Oil Return Line
- Necessary Vacuum Lines
- Necessary Vacuum Tee's
- Necessary bolts and fasteners
Rev Hard equal length turbo exhaust manifold
Hand built at Rev Hard with the highest quality material and methods. These manifolds feature equal length runners and a T3 or T4 turbo mounting flange. Includes an incorporated wastegate neck and flange for most wastegates. Don't be fooled by the cheap Taiwanese knock offs!!!(Ceramic coating available at an additional charge).
Revhard intake manifold
Rev Hard introduces a new Acura / Honda intake manifold. This new intake manifold is designed for the Honda/Acura B16/GSR/Type R heads. The unique bolt pattern and coolant passage is designed to fit both bolt patterns of the head. There is no need to worry about buying a new intake manifold when swapping between the B16 and GSR heads. This manifold with its revolutionary design is meant for the high performance race engines. It features square ports to guide the incoming air straight into the head. A universal Intake Air Control bracket also makes it possible to use any Intake Air Control unit. Also includes 65mm port matched throttle body opening and 4 additional bosses for adding nitrous foggers or extra fuel injectors.